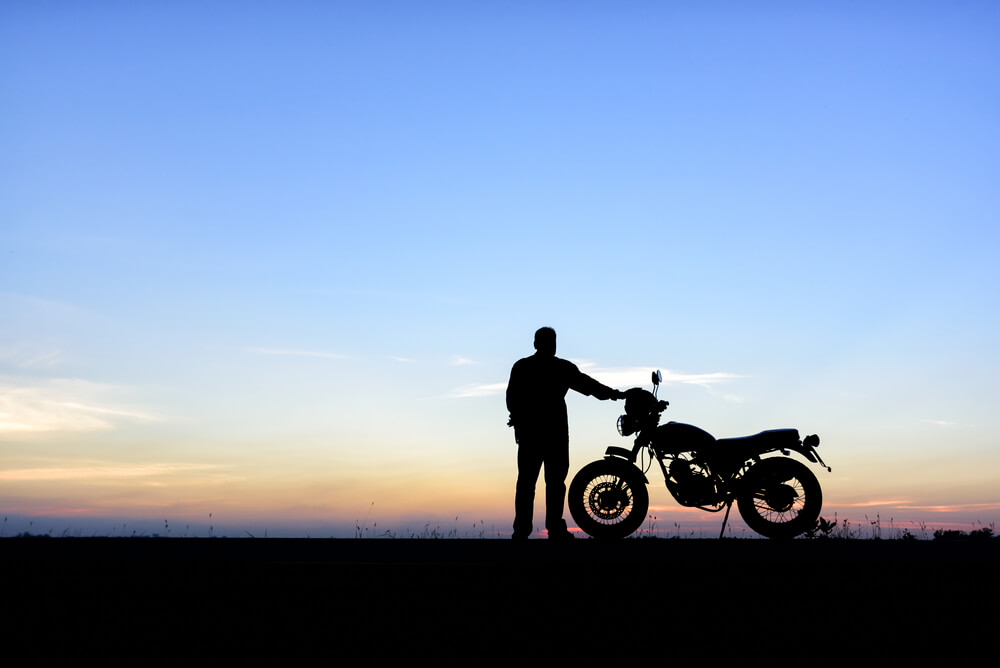 Each year, an increasing number of Australians discover a love for motorcycles and take to the streets. While we're all for more people jumping on motorbikes, an increase in new bikes means there's also a related increase in crashes. As technology accelerates, manufacturers are finding exciting new ways to make our roads safer. Here, we explore a number of innovations that have changed the way we look at motorcycle safety in 2018.
YAMAHA MOTORiD
In 2016, Yamaha unveiled its new Motor Innovation Centre – a facility dedicated to allowing designers and engineers to work toward creating new and exciting vehicles. This year, they showcased one such technology – MOTORiD. The result is a remarkable 'autonomous motorcycle' that employs artificial intelligence to create a motorbike unlike any other.
The MOTORiD uses AI to recognise its owner's face and is capable of standing on its own accord and driving to its rider. When mounted, the motorbike uses a combination of haptic feedback and AI to assist the driver on the road – providing a smooth experience regardless of the rider's skill level. At this stage, the technology is considered proof-of-concept and there are no formal plans for a wide-release production model.
BOSCH THRUSTERS
It sounds like something straight out of science fiction, but Bosch are experimenting with the feasibility of preventing road accidents with jet thrusters. The technology would be automatically triggered when a motorbike begins to skid (say, when in a steep curve on a poor surface), firing a concentrated burst of compressed gas that allows the motorcycle to regain traction.
While Bosch have demonstrated prototypes of the tech that have proven its effectiveness, they are yet to confirm whether it will be integrated in their upcoming models.
SKULLY FENIX AR
Skully is a wearable-tech company that's been developing a smart helmet for motorcyclists since 2016, but funding and production problems have prevented them from bringing the technology to market. Now, under the direction of a new CEO, it looks as though they're set to deliver on the promise of an AI and AR enabled helmet in the form of the FENIX AR.
Earlier this year, Skully demoed the carbon fibre helmet with an integrated HUD display that can be used for turn-by-turn navigation, handsfree phone calls, and a live feed from a rear-mounted camera. The FENIX AR is tentatively slated for a late-2018 release and will be priced at $1,899 USD.
NUVIZ HUD
If you're not quite ready to upgrade to a complete smart helmet solution, NUVIZ manufacture an integrated HUD system that syncs with iOS or Android phones and allows for customisable connectivity.
Once equipped, the device allows for real-time display of speed, navigation, music control, and the ability to shoot photo and video content. Riders can interact with the HUD display via a discrete handlebar-mounted Bluetooth remote – designed to be fully operational while wearing gloves. NUVIZ is available now from $699 USD and will continue to be updated with new features as they're developed.
HARLEY DAVIDSON LIVEWIRE
Harley Davidson are a company with more than a century's worth of experience when it comes to motorcycles, but with Project LiveWire they've got their eyes fixed firmly on the future. With the electric market projected to grow rapidly, the company have committed to invest $25–50 million per year into the sector.
The LiveWire initiative will bring a fully electric Harley to market, with executives confirming this year that the model will be available for purchase by mid-2019. While specs are scant at this stage, the company has confirmed that the motorbike will be able to accelerate from 0–95 kilometres per hour in 4 seconds – and that it will have a range of approximately 80 kilometres.
Remember, no matter how advanced motorcycle technology gets – nothing makes for safer roads than experienced drivers. Rider training is still the best way to update your skills – and as a bonus, Swann Insurance even offers discounts on motorbike and scooter insurance to those who complete an accredited training course.