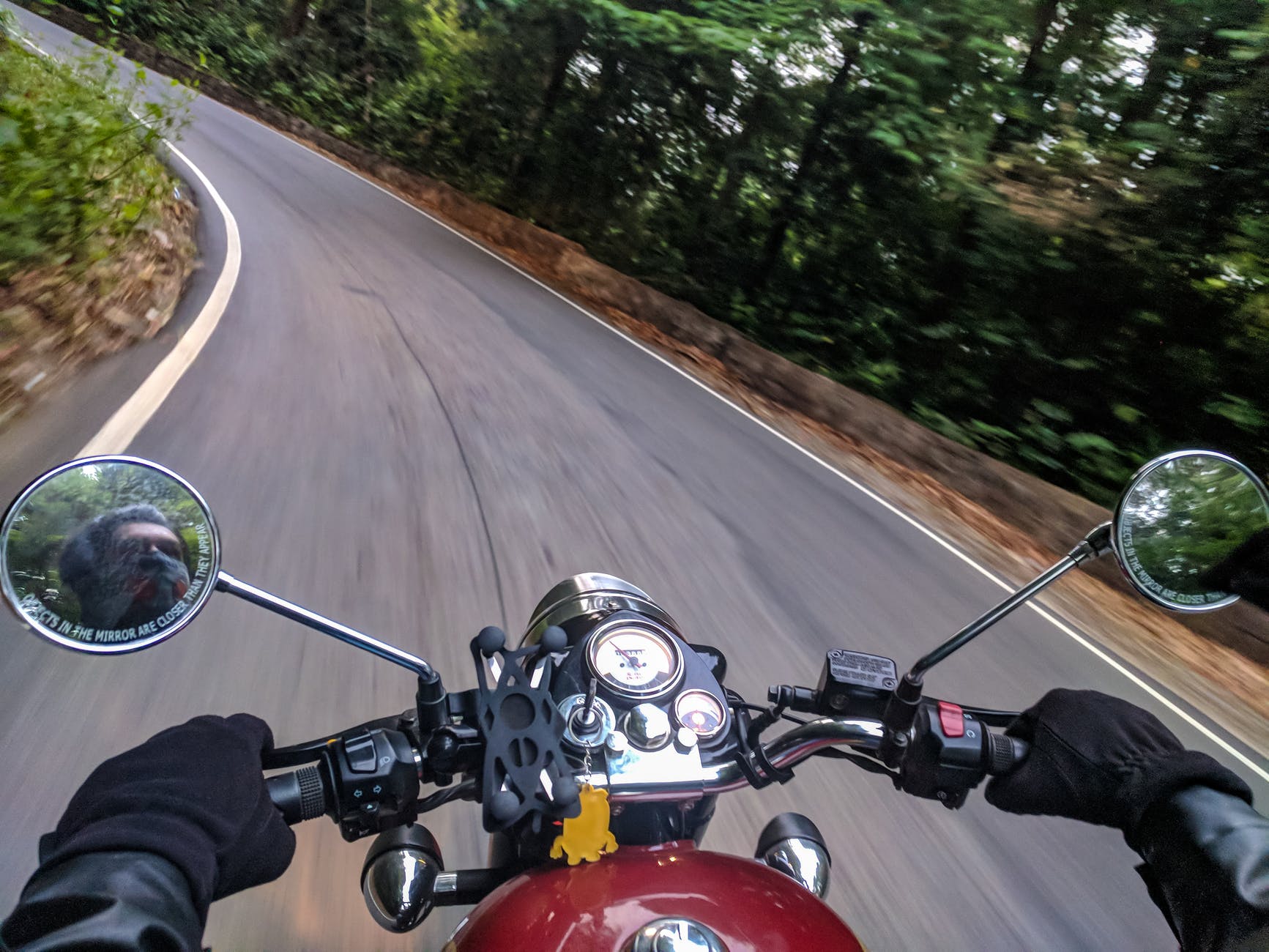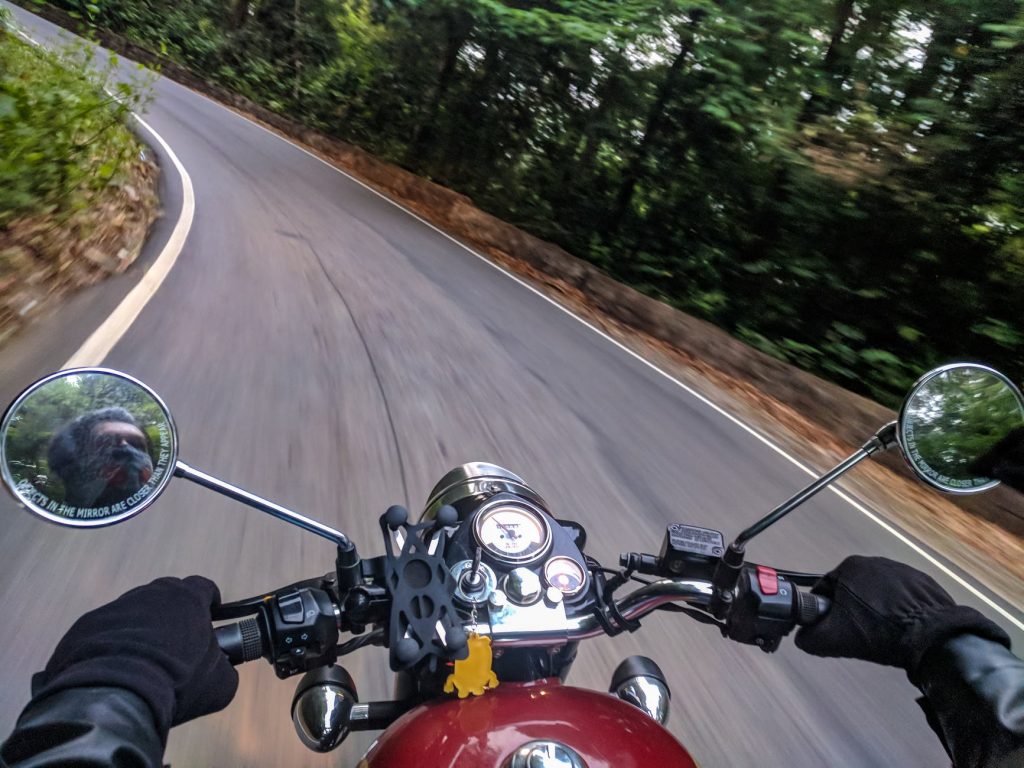 Victoria has some of the best motorcycle day trips you will find, taking in epic coasts, snow-capped mountains, and winding forest highways. This blog will introduce you to four of the best regions within Victoria for motorcycle day trips, with information on some of the best towns and attractions to visit – kind of like a 'choose your own adventure' for motorcyclists – giving you the option of staying even longer and enjoying everything that Victoria has to offer.
Gippsland
One of the largest regions in Victoria, Gippsland contains a huge range of climates, topographies, and attractions. This results in a large variety of possible day trips, with the option of making multiple-day trips if you decide to slow down the journey or head out further.
Phillip Island
There are probably no motorcyclists in Australia who are unfamiliar with Phillip Island, the home of the MotoGP on and off since 1989. Motorcycle races had been held on the island since 1928, when the country roads were used as the racetrack. Phillip Island is a great place to head to for a day or a week, with lots of great restaurants serving fresh seafood, as well as attractions like the Penguin Parade, the Nobbies, Seal Rocks, as well as pristine beaches.
French Island
Located to the north of Phillip Island, French Island is one of those places that many people have heard of, but have never visited – which is basically why it appeals to the island's locals. French Island can only be accessed by a ferry on the western side and a barge on the eastern, but it's worth the journey if you want to experience an idyllic location, abundant wildlife, and even its own winery.
Wilsons Promontory
Affectionately known as 'the Prom', Wilsons Promontory is the southernmost tip of mainland Aus, and is truly one of the most beautiful areas in the country. With heaps of beaches, bushwalks and mountains to explore, the Prom is worth visiting over multiple days just so you can take it all in.
Walhalla
Just north of Moe, Walhalla is an old gold-mining town which has been reborn as a tourist destination, with many of its period buildings still looking amazing. Take a tour in the old mine shaft, hop on the tourist railway, and then stop off for some boiled lollies afterwards.
Maffra
The main attraction of this small town is the Gippsland Vehicle Collection, a vintage car and motorcycle museum which will awaken the rev head in anyone. While not usually a destination in itself, Maffra is a great place to stop on the way to other areas, such as…
Lakes Entrance
The gateway to the Gippsland Lakes region, Lakes Entrance has a heap of beach- and eco-related attractions, as well as some of the best seafood you'll find. The views of the beaches and water as you ride into town are breath-taking.
Alpine
The alpine areas of Victoria are beautiful during wintertime, although there's no reason not to visit during the other seasons. In fact, spring, summer and autumn can give you great excuses to head into the mountains, particularly if you prefer some peace and quiet.
Falls Creek
Open all year round, Falls Creek offers loads of activities in the summer months, such as cycle trails, hiking, water sports, and golf, with 40km of mountain bike trails to enjoy.
Mount Buller
As the most popular ski resort in Victoria, Mount Buller is teeming with activity in winter, but there's also a lot to do at other times. If you like hiking, stay for a few days and tire yourself out on many of the trails, then relax afterwards in a spa.
Bright
Very popular as a tree-change locale, Bright is a popular destination and old and young alike, with lots of bushwalking options, as well as restaurants, art galleries, and even a brewery, winery and distillery.
Great Ocean Road
There's a reason the Great Ocean Road is so popular: it's spectacular. Stretching for 243km from Torquay to Allansford, there's so much to do that you could spend a few months exploring it all. Here's a condensed version.
Geelong
Even though there's now a bypass around Geelong, it's still worth visiting Victoria's second-largest city for its food, wineries, scenery and art galleries. It's easily accessible by freeway from Melbourne and has become quite a cultural centre over the last decade.
Apollo Bay
Home to a running festival, Apollo Bay is also fine for those who just want to sit down and relax. It's ideally placed for exploring areas such as Cape Otway, Marriner's Lookout, and untouched forests.
Cape Otway
Cape Otway is worth visiting solely for the view from the lighthouse, although there are also walking trails and displays giving a detailed history on the local Aboriginal inhabitants.
Twelve Apostles
One of the most easily recognised attractions in Australia, the Twelve Apostles are at their most beautiful at sunset, so it's worth staying nearby so you can make the most of the area (and deal with the inevitable crowds).
Warrnambool
While it's a bit far for a day trip, Warrnambool is a great destination for a multi-day visit. The Flagstaff Hill Maritime Village gives a taste of how life was back in the 1800s, while the Bay of Islands, Logan's Beach and Thunder Point Coastal Reserve can satisfy those after some natural splendour.
Gold Route
When gold was discovered in regional Victoria in the 1850s, thousands upon thousands of people flocked there from all over the world, helping to establish Ballarat and Bendigo as two prominent towns with superb architecture. While their importance has waned, they are still both worth a visit for multiple reasons.
Ballarat
Naturally, Sovereign Hill is Ballarat's main attraction, given its multi-faceted offerings, but there's also Lake Wendouree, superb botanical gardens, art galleries, a tramway museum, war memorial, and the Eureka Centre, profiling Ballarat's history as the epicentre of workers' struggle for rights in the 1800s.
Maryborough
When novelist Mark Twain visited in 1895, he quipped that Maryborough is a railway station with a town attached. Yes, it is definitely worth visiting just to see the station, as it's a wonderful example of the 1800s fascination with building grand railway stations in country Victoria, off the back of the gold rush.
Bendigo
Home to one of the best art galleries in all of Australia, Bendigo is also a haven of excellent restaurants, cafés and attractions, with abundant breweries and wineries, and festivals happening all year round. Bendigo is worth a visit for more than a day, as there's so much to do.
Heathcote
A smaller and sleepier town than Bendigo, Heathcote's main claim to fame is the quality of its wineries, which produce some of the best shiraz you'll find in the country. If you need to expend some energy before a wine tasting, there are also plenty of hikes and lookouts to help you get some exercise.
Wherever you're travelling in Victoria, make sure you have sufficient motorcycle insurance cover. Swann Insurance has a range of options available for all kinds of riders.