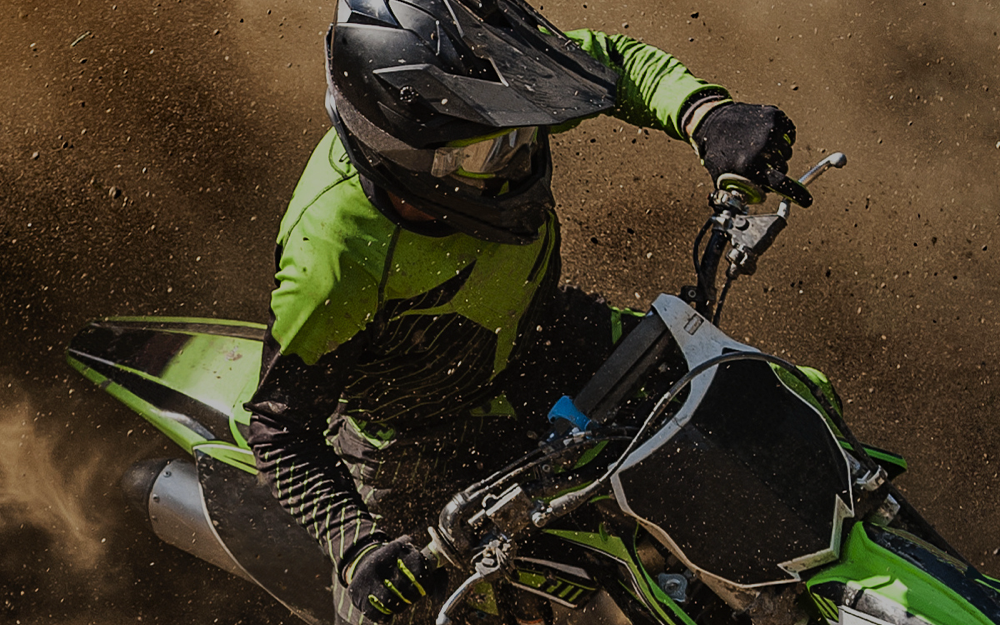 Riding a dirt bike is simply a great way to have fun outdoors, and there are heaps of purpose-built tracks all across Australia, as well as on private tracks. This blog will explore some of the best places to ride, as well as help you understand the rules regarding where you can legally ride your dirt bike.
The rules for riding dirt bikes in Australia are similar in some respects to those for street bikes, although due to how most people choose to ride them, they are generally enforced differently.
Like with street bikes, it is possible to obtain full registration for a dirt bike, meaning you can ride it on bitumen roads, and you can get comprehensive insurance which will cover you and dirt bike in almost all eventualities.
However, as most dirt bike riders choose to ride them on private land for fun, rather than for commuting on bitumen roads, many riders choose to leave their dirt bikes unregistered and with only dirt bike cover, such as from Swann Insurance, which covers accidental damage, theft, fire and damage from bushfires or grassfires. For this reason, they'll end up spending less money as the bike will only be used for recreation.
If you want to register your dirt bike to take in on the road, you need to make certain modifications to it, such as affixing a headlight which remains on when the engine is running, attaching side mirrors, turn indicators, number plate and brake lights. You also need to ensure that the dirt bike is ADR (Australian Design Rule) compliant, which can mean making other modifications to the bike, such as the suspension, exhaust and brakes. You might find that it's just not worth making the modifications (and that some dirt bikes won't be able to be registered at all) and it could be cheaper to buy a street bike for use on bitumen roads.
In most states, it's illegal to ride a dirt bike (whether you have a licence and registration or not) on public land which is accessed off existing roads, tracks and trails, such as in national parks, or in public reserves, sports fields, or on footpaths. If you don't have licence or registration (and if you do), you can legally ride on private property or on commercial tracks and circuits. You can only ride on sealed and unsealed roads and on defined tracks and trails on public land if you have full licence and registration.
Each state and territory has a range of tracks specifically designed for dirt bikes, with Victoria, New South Wales and Queensland enjoying the largest number of them. Track Finder is an excellent resource for locating a range of dirt bike tracks, such as bush trails, commercial motorcycle clubs, motocross tracks, and flat track trials. If you're looking for dirt bike insurance to protect you on your rides, check out Swann Insurance's Dirt Bike Cover. At Swann, we offer different types of motorcycle insurance including comprehensive motorcycle insurance and third party liability insurance.