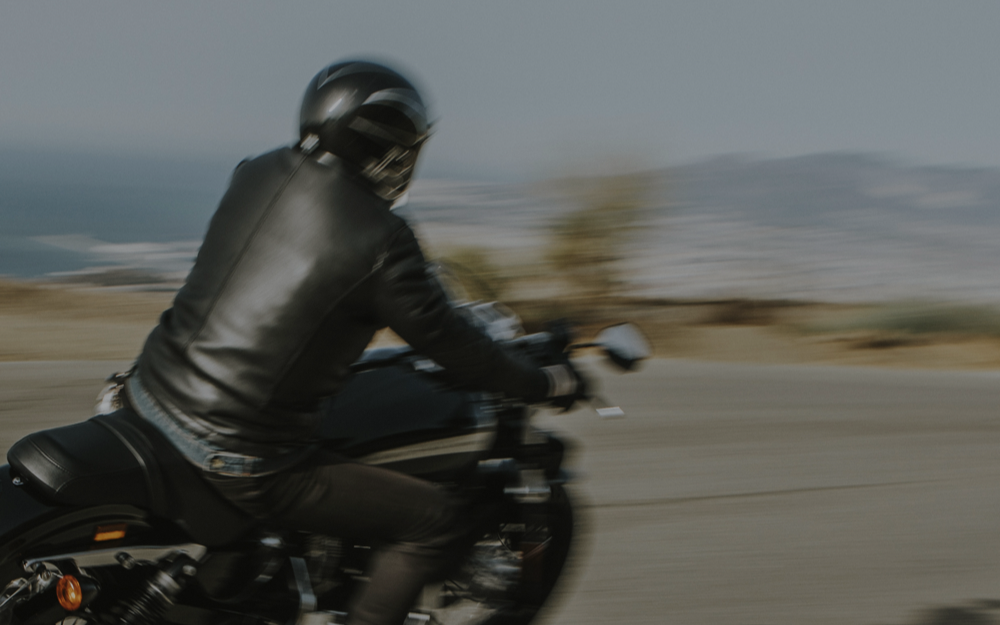 Are you interested in purchasing a new bike, but can't decide whether you want to opt for a dirt bike or street bike? We've put together an article outlining the differences between them, so you can make more of an informed deicision. No matter your decision, you should always go for motorcycle insurance with Swann. Dirt bikes and street bikes are both part of the motorcycle "family" – and that's about where their similarities end. Here we'll explain the major differences between them and why they're suited to different riding conditions.
Tyres
One of the main differences you'll notice between dirt and street bikes are the tyres. Dirt bikes, as the name suggests, are well suited to riding off-road and in wet and muddy conditions due to large bumps which are designed to give extra traction in the mud. The tyres are also much thinner than street bike tyres, as well as having tread which is more suited to riding on flatter surfaces and giving better grip. You might see people riding dirt bikes on the road, but you'll very rarely see street bikes being taken off-road, unless they like a bit of a challenge (and getting dirty). It is important however to check your tyre pressure, no matter which type of bike you opt for.
Size and weight
While street bikes have incorporated a lot of technology over the years, such as ABS, GPS, traction control and even airbags, dirt bikes tend to be a lot more low-tech. Dirt bikes will often also contain a higher amount of plastic (rather than metal) in order to lower their weight, and they are built for shorter trips on rough terrain, rather than longer trips on roads.
Suspension
As stated above, dirt bikes are specifically designed for rough terrain, which explains why their suspension is more often than not much bigger and better able to absorb shocks than what you'll find on street bikes. Street bikes will have suspension (usually hydraulic), although it's not designed for continued abuse from a bumpy ride, and you'll feel holes and bumps a lot more on a street bike than you would on a dirt bike.
Seat
As street bikes are built for comfort, it's no surprise that their seats are different to those found on dirt bikes, which tend to be narrower and sit more forward than on street bikes. It's possible to spend hundreds of dollars on a dirt bike seat, in order to have something which is more durable, water resistant and more comfortable than the included seat. Street bike seats can also be updated, even to include such mod cons as heating, and will likely cost a lot more than those for dirt bikes, depending on the make and model of your street bike.
Frame
Frames for dirt bikes are smaller and lighter than those for street bikes as the main concern is lowering the weight of the dirt bike and to increase its manoeuvrability on tracks, jumps and in the mud. With street bikes, you want strength and stability more than manoeuvrability, so the frames are almost always made from strong metals and are very solid and durable.
Cost
Given all of the above, dirt bikes will often cost much less than street bikes (some of which can even set you back hundreds of thousands of dollars), although it's still possible to find some pretty costly dirt bikes, such as the 2021 Husqvarna 701 Supermoto ($17,000 plus) or the 2021 KTM 500 EXC-F (around $18,000 plus). If your main concern is finding a good bike that you can thrash around a bit, there are many great options available that are also affordable.
Whether you choose to ride dirt bikes or street bikes, motorcycle insurance is always a necessity for protecting you and your bike. When it comes to motorcycle protection, Swann has you covered! You can check out our range of motorcycle and off road dirt bike insurance options available. If any of these motorcycle insurance options interest you, you can get a motorbike insurance quote that suits you in under 1 minute! Ride safely knowing that you're covered by Swann Insurance.