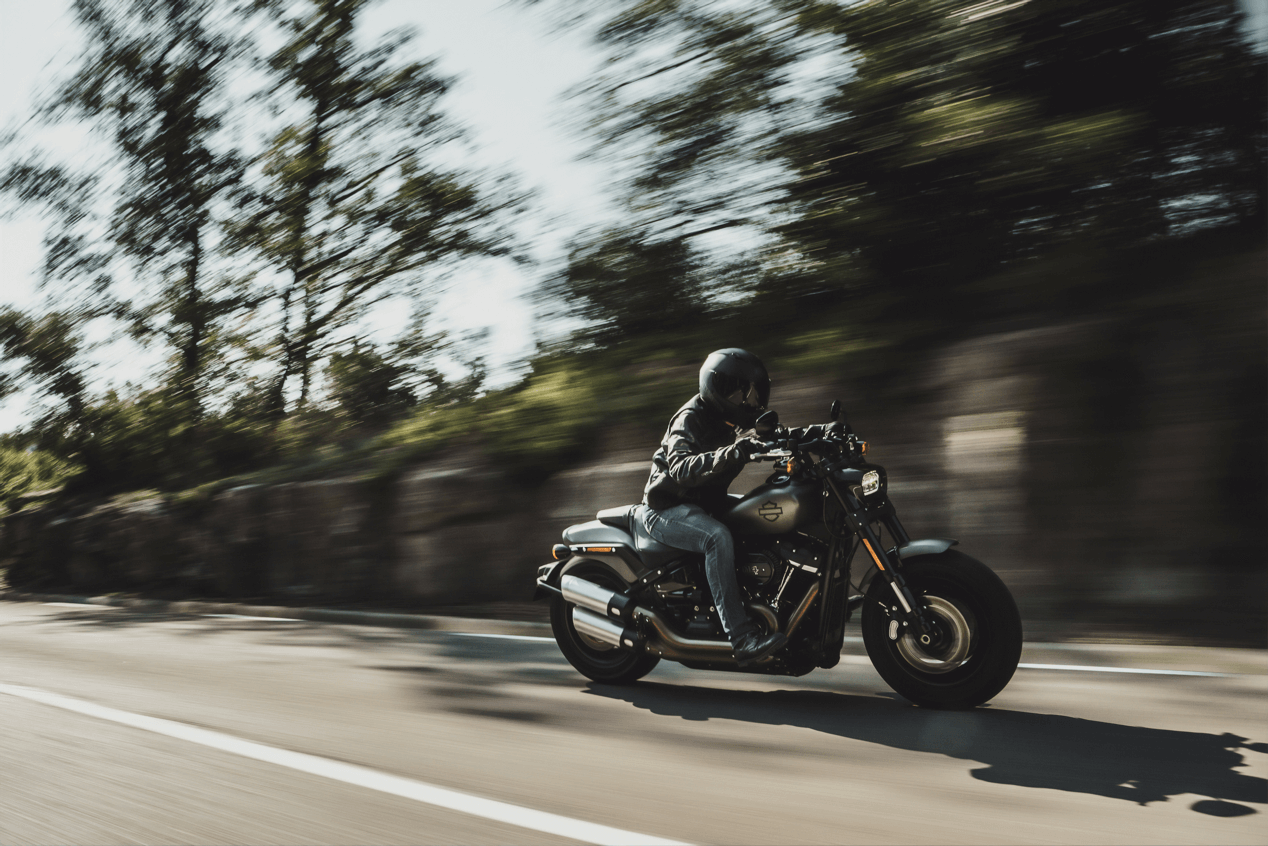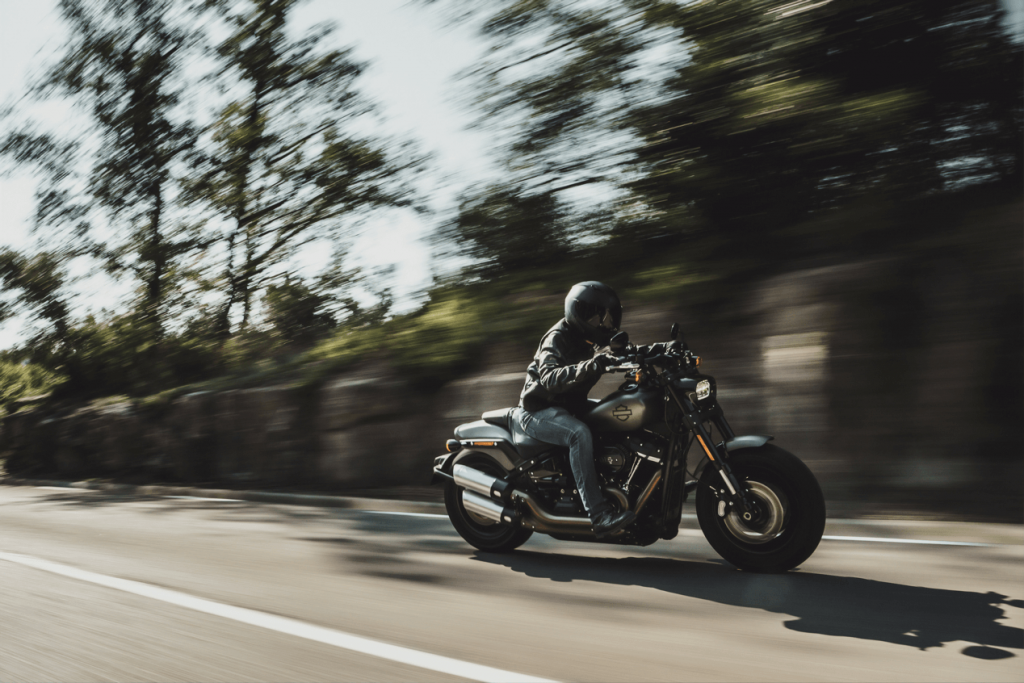 With a tremendous power-to-weight ratio, motorcycles are renowned for their speed. Always remember that with great speed, comes great responsibility – so make sure you and your bike are protected with Swann's motorcycle insurance. Get a quick quote today. Here are some of the fastest bikes around, both on the street and the racetrack.
MTT Y2K Turbine Superbike
This bike is powered by a jet engine. No, we're not joking. The gas-turbine-powered machine is custom built by Marine Turbine Technologies, who specialise in making high-performance turbines for boats and fire-suppression pumps. It probably wasn't a surprise when someone approached them with a blank cheque and asked them to make a motorcycle. MTT are so confident about the Y2K's abilities that it comes with a guarantee of reaching a top speed of 402kmh (250mph). The heat generated by the engine is immense, and reportedly comedian Jay Leno once inadvertently melted the bumper bar of a vehicle behind him as he sat on his own Y2K at the traffic lights. If you have a spare US$185,000 or so, an MTT Y2L Turbine Superbike can be yours, too.
Ducati Superleggera V4
Ducati aren't exactly slouches when it comes to making motorcycles, and the Superleggera V4 is a mix of carbon fibre, titanium and magnesium, with a top speed of around 305kph (190mph). Naturally, the bike isn't cheap, costing over US$110,000, and only a few hundred of the bikes will be produced. Of course, you could always opt for a hand-built Ducati MotoGP with an average cost of between $1 and $3million…
Kawasaki Ninja H2
The Kawasaki Ninja ranges of motorcycles began in 1984 and it quickly became one of the world's most popular bikes. In 2018, rider Shigeru Yamashita hit the Bonneville Speedway track on a Kawasaki H2 and ended up setting a record for the fastest street-legal motorcycle, reaching 337.06kmh (209.442mph). At around AU$41,000, the Ninja H2 isn't cheap, although the 2021 model is packed with the latest tech.
Dodge Tomahawk
With only nine units made and a cost of over US$500,000, the 2003 Dodge Tomahawk was not exactly a bike for the masses. The Tomahawk had a unique design making it somewhat reminiscent of Batman's motorcycle with Steampunk trimmings. Dodge claimed it had a top speed of 675kph (420mph), although it's almost impossible to find any evidence online of the bike going faster than a light jog. Many motorcycle experts expressed doubt over Dodge's claims, and to this day, no independent tests have ever confirmed its top speed, although it often finds its way onto lists (like this one) due to its sheer strangeness.
Top 1 Oil "Ack Attack"
This may sound like a strange name for a motorcycle, but that's because it was made especially by Ack Technologies to contest the land-speed record and was sponsored by the Top 1 Oil company. Driven by Rocky Robinson, the Ack Attack reached a top speed of 634.217kmh (394.084mph) on September 25 2010. This was one of many attempts by the Ack Attack team, with previous rides resulting in the beating of records or even crashes.