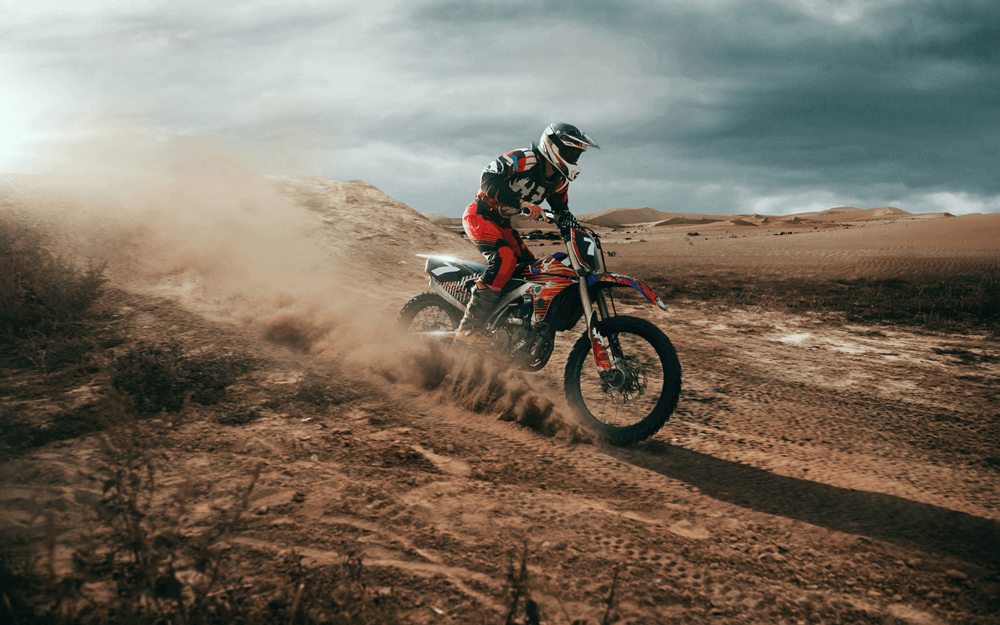 Dirt bikes are an incredibly fun pastime that many kids in Australia have enjoyed over the years. It's important to know the rules regarding at what age children can legally ride a dirt bike, as well as how to best protect them when they're doing it.
The legal age for obtaining a motorcycle licence in Australia (which entitles you to legally ride a motorcycle on public roads) varies depending on the state in which you live, ranging from 15 years and 6 months in Western Australia, to 18 years in Victoria, while in Queensland you need to hold an L, P or open car licence.
Do you need a license to ride a dirt bike, however? The rules for riding and licensing of riders for dirt bikes are a little different. Dirt bikes, as their name implies, are usually ridden in off-road areas, such as national parks and on private property, and dirt bikes usually look much different to road bikes due to their suspension, wheels and features.
There is basically no minimum age for riding dirt bikes, provided that they're ridden on private property. There's also no requirement for the rider to have a motorcycle or dirt bike licence, as long as the bike isn't ridden on public roads or land. This rule applies to all sizes of dirt bikes, including what are known as miniature or monkey bikes, which can't be registered as they "do not meet the standards needed to be registered as a vehicle."
In many states, it's also illegal to ride a dirt bike (whether you have a full licence and registration or not) on public land which is accessed off existing roads, tracks and trails, such as in national parks, or in public reserves, sports fields, or on footpaths; these rules don't apply to private property, or to commercial tracks, although businesses may have their own rules about minimum ages for riders and the need for licensing/registration.
One of the issues with not registering a dirt bike for use on private land is that, if an accident occurs, the rider will not be eligible for TAC compensation if the bike is unregistered. So while registration is not mandatory, it may be a good idea anyway. Keep in mind that if you want to ride a dirt bike on public roads, the rules will be a lot more stringent regarding registration, licensing, age and the type of motorbike you can ride.
If your children are riding dirt bikes on private property, make sure they're protected with the right gear. As a minimum, kids should have a helmet (which fits them snugly without being too tight or loose), boots (proper ones for riding), and goggles (to keep mud and dust out of their eyes); some optional extras which are also worth it are gloves, chest and back protection, knee and elbow guards, and a neck brace.
Given that riding dirt bikes can be dangerous, even for experienced riders, many dirt bike riders choose to take out insurance to cover all the riders in case of accident. Swann Insurance offers cover specifically designed for dirt bikes, which can help protect your investment in case of fire, theft, or accidental damage. To find out more, call us today on 13 74 33 or go online for a Quick Quote.