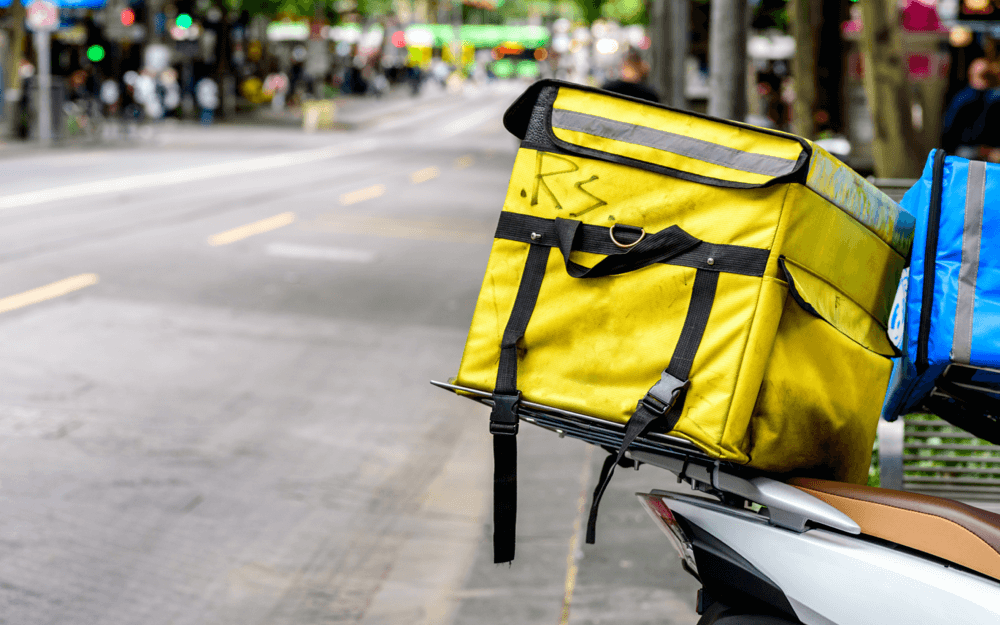 If you own a motorbike or motor scooter, becoming a delivery driver can be a great way to earn some money. If you've just signed with a company as a delivery driver, here are some of the many things you need to know, so you are well prepared and can make the most of it.
Being a courier or food delivery driver usually means that you will be on your motorcycle for a large portion of the day, no matter whether it's hot or cold, dry or wet weather. You also have to contend with lots of traffic and unforeseen hazards.
Therefore you want to ensure that you have the appropriate motorcycle insurance cover in case you are involved in an accident while working, plus with most delivery companies, it will be a condition of employment that you have insurance that covers you while making deliveries.
The first step of insuring your bike as a delivery driver is to make sure that it is being used for business purposes, that is, you or your employees are riding the bike in connection with a business and it's used to generate income for the business. You must let us know your bike is being used for business use to ensure you're fully covered with our scooter insurance, otherwise it can become tricky when making a motorcyle insurance claim – Swann offers bike insurance in Australia, with a cover option to suit everyone.
You can then decide on the level of insurance cover you need, such as:
– Comprehensive insurance, which gives you the greatest amount of motorcycle cover in case your bike is accidentally damaged, stolen or burnt by fire, plus it also gives you legal liability (up to $20 million) in case you damage someone else's property.
– Third party, Fire and Theft, which covers your bike in case it is stolen or burnt by fire, or includes legal liability (up to $20 million) if you damage someone else's property.
– Third Party Liability, which covers you from legal liability (up to $20 million) in case you damage someone else's property.
Given that you will be using your bike for business purposes, it makes sense that you have the highest level of scooter insurance cover that you can afford, and comprehensive insurance is the best possible kind of insurance due to the peace of mind it gives to riders.
Swann Insurance is one of the few insurers that offers scooter insurance cover for Uber Eats riders. If you would like a motorcycle insurance quote from Swann Insurance to get coverage as a food delivery driver, just select 'business use' & 'food delivery/Uber Eats' when getting an online quote, or speak to one of our consultants on 13RIDE (137433). Please note that cover for business use is not available in NSW, or for dirt bike cover in any state.