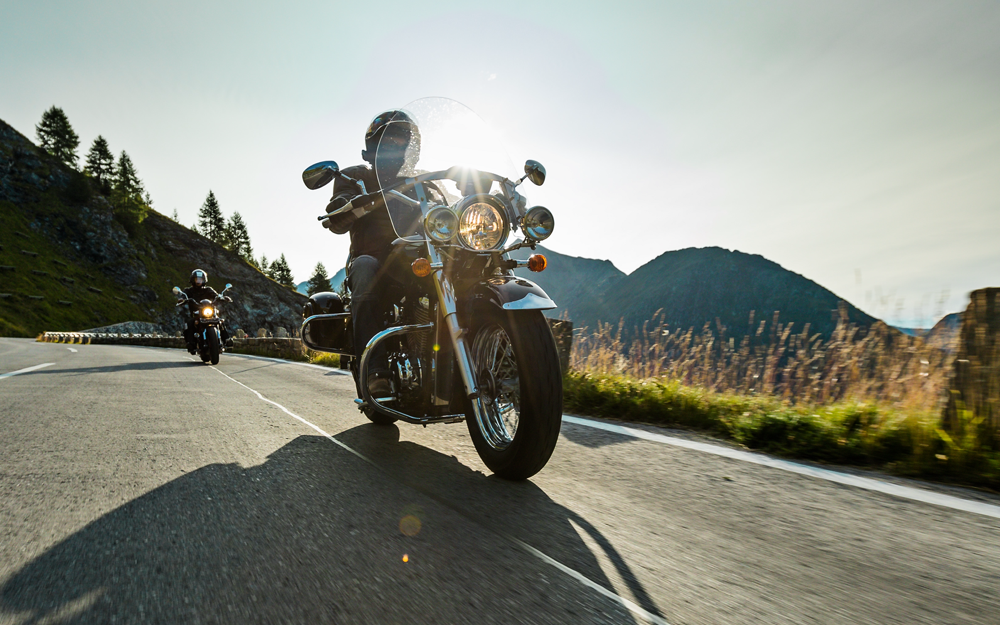 Motorcycles are one of the most popular forms of transport due to their size, manoeuvrability and performance. We've put together a list of some of the best-selling motorcycles around the world of all time. Remember, no matter which motorcycle you choose to ride – always ensure you're protected with motorcycle insurance. Get a quick quote, here.
Honda Super Cub
The Super Cub is Honda's best-selling motorcycle, and also happens to have sold the most of any other motorcycle. In continuous production since 1958, the Super Cub surpassed 100 million sales in 2017. The Super Cub is classed as an "underbone" motorcycle, which are similar to scooters although with larger wheels, foot pegs rather than a floorboard, and a step-through frame (that is, without a top tub/cross bar).
Kawasaki Ninja
If you're a fan of the 1980s Tom Cruise film Top Gun, you're likely familiar with the scene where he rides his motorcycle alongside an airport as a fighter jet takes off. The motorcycle in question was a Kawasaki Ninja, which gained in popularity thanks in part to its inclusion in the film, and this popularity continues to the present day, with the Ninja still enjoying strong sales all over the world.
Yamaha V-Max
The V-Max first entered the market in the mid-1980s, and was known from the start as quite a beast, with an engine producing 145hp, well above the average of around 80-100hp at the time. Modern versions of the V-Max feature classic styling but with modern touches such as ABS and OLED display.
Harley-Davidson Fat Boy
With a name that reflects its wide appearance and Harley-Davidson's long-time appeal to "motorcycle enthusiasts" of all shapes and sizes, the Fat Boy is V-twin softail cruiser which debuted in 1990 and was rapidly embraced by motorcyclists. The bike was featured in the film Terminator 2, ridden by Arnold Schwarzenegger, and while the movie references the future, the Fat Boy celebrates the past with its retro design.
Triumph Bonneville
Named after the iconic speedway in Utah, USA, the Triumph Bonneville first appeared in 1959 and has been made during three separate production runs up the present day. Like other motorcycles that emerged long ago, the modern Bonneville harks back to its origins but offers modern features such as LCD displays, traction control and even a USB charging socket.
BMW R nineT
The R nineT range was introduced by BMW in 2914 and quickly sold well due to its capacity to be customised and the quality of ride available. It comes in several different variations, such as the PURE, with a roadster design, and the SCRAMBLER, with 19-inch wheels and made for those who don't mind getting dirty.