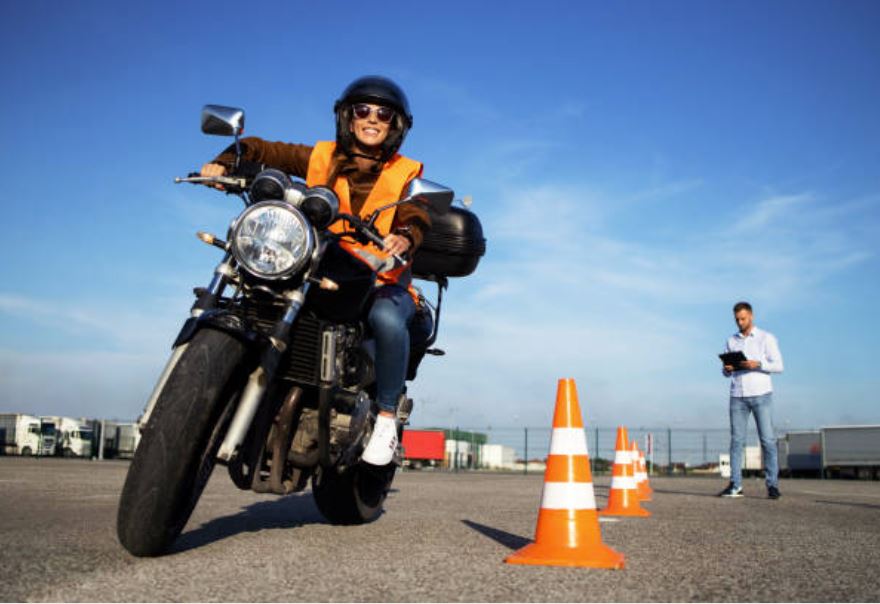 If you're new to riding, it's a great idea to invest in quality gear to protect yourself on the road, as well as insurance cover for your motorcycle. . A common question relates to whether or not it's possible to get motorcycle insurance if you're on a learner's permit – the short answer is yes – so this blog will explore everything there is to know about the topic.
Motorcyclists who are inexperienced riders are often at greater risk of accident than more experienced riders, with research showing a range of factors which are associated with an increased chance of crashing, such as age, amount of time spent on the bike per week, and having only completed a basic riding course, rather than an advanced one.
Given the increased risk of accidents if you're on a motorcycle learner's permit, it makes great sense to view motorcycle insurance as an investment. The prerequisites required to comprehensively Insure yourself to ride a motorcycle on your learners licence are, that you're old enough to obtain a motorcycle licence; depending on where you live in Australia, this can vary between 16 and 18 years of age and you are insuring an appropriately powered motorcycle for the licence you hold .
In terms of what level of motorcycle insurance cover is right for you, this may depend on your budget, how often you ride, what types of incidents you would like cover for (such as accidental/malicious damage, theft, fire etc), new motorcycle replacement, agreed or market value, and other factors such as business/food-delivery use, and multi-bike discount.
There is one important thing to note with motorcycle insurance for those on learner's permits: a Licence excess may apply to your claim. The Licence excess is based on the type of licence the rider possesses at the time of the claim, such as a learner's permit or provisional licence.
For those on a learner's permit, the licence excess won't apply if the motorcycle has been stolen (although a theft excess may apply).
The licence excess amount will be stated on the policy schedule along with the amount of all other excess that could apply to your policy.
These excess amounts will be in addition to the basic excess applicable to your policy, a detailed explanation of all excesses that may apply to a claim can be found in our Product disclosure statement. Read more about how to make a claim.
If you have any questions at all about obtaining motorcycle insurance while on a learner's permit, please do not hesitate to contact Swann Insurance or call us on 13 74 33.