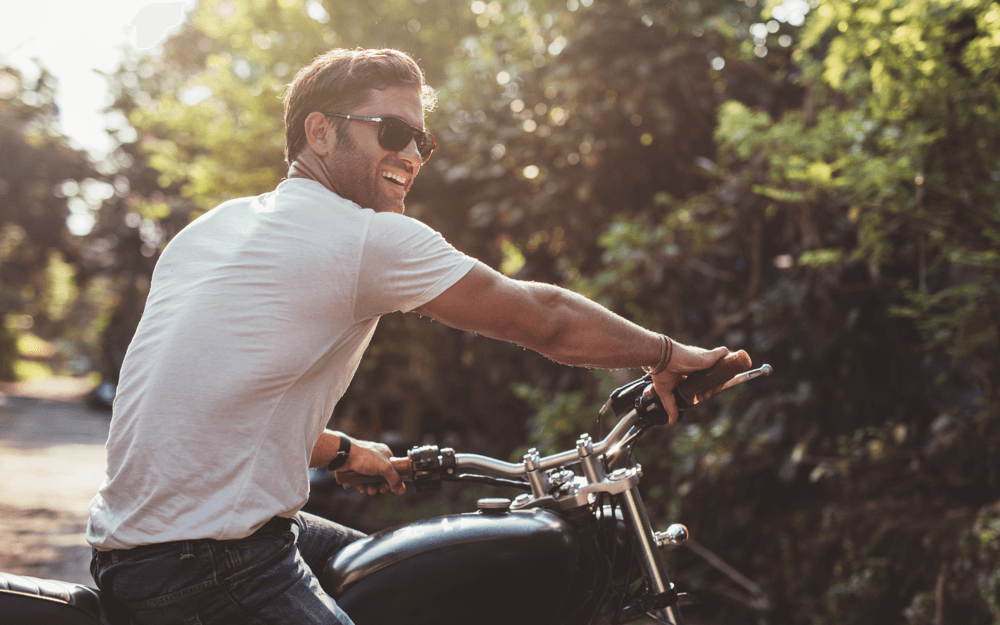 Whether you're a competitor or an armchair spectator, there are a multitude of motorbike events in Australia that will leave you spoilt for choice. Here are just some of the ways you can shake off the Coronavirus blues and keep your inner revhead happy.
If you look at the Motorcycling Australia calendar, you'll notice that there are motorbike events happening pretty much every week all across the country. So whether you're a fan of watching motorcycles race or getting out there on your own bike for a ride, there'll be something for you to enjoy. Here are some of the most popular motorcycle events in Australia.
The Great Australian Ride
Begun in 2011 by Stuart Ball, The Great Australian Ride was started by Ball as a solo ride in order to raise money for charity, and has since become a very popular motorcycle event which has so far brought in over $450,000 for Australian and international charities. The ride covers many, many kilometres, so it's obviously not for the faint-hearted, but its focus on helping others means it would be worth the hard slog.
https://www.thegreataustralianride.com/
Distinguished Gentleman's Ride, Global
Established in 2014 by the Movember Foundation, this is a global motorbike event which raises funds for prostate cancer research. At the last event in 2019, over 116,000 riders took part across the globe. Participants dress up in "dapper clothing" and join rides in their certain geographic areas; as an example, for the 2021 event, 294 riders have since signed up in Melbourne, and 539 in Sydney (as of 21st April).
https://www.gentlemansride.com/2021
Perth Bikers' Charity Ride, WA
Looking for motorcycle events in Perth? Keeping with the charity theme, the Perth Bikers' Charity Ride is the oldest such ride in Australia, established in 1975. Proceeds from the event go to the Salvation Army and it has raised over $2 million over the years, thanks to the thousands of riders who participate each year.
Perth Bikers' Charity Ride Facebook page
National Thunder Rally, Tamworth, NSW
While this rally was meant to experience its inaugural event in 2020, it was, unsurprisingly, postponed to 2021. It promises four days of music, road trips, traders' stalls and, of course, lots of motorcycles. It's always good to see new motorcycle events appear, so make sure to support the National Thunder Motorcycle Rally in Tamworth this coming October.
https://www.nationalthunder.com.au/
International Female Ride Day, Global
This event is held annually around the globe in May, endeavouring to show that motorcycling is a sport and pastime which shouldn't be associated only with men and to encourage more women to ride. 2021 sees the 15th edition of the event, occurring on the first Saturday in May.
https://motoress.com/international-female-ride-day/
MotoGP, Phillip Island, VIC
When it comes to motorbike events in Victoria, there is one that stands out from the crowd. Of course, no list of the best motorbike events would be complete without listing the MotoGP at Phillip Island. Like pretty much everything else, it was cancelled in 2020 due to COVID-19, although that was only a small dent in its relatively long history).
The island is no stranger to motorcycle racing, having held many events as far back as 1928, when the 100 Miles Road Race was first run there; the Australian (Automobile) Grand Prix was held there from 1929 to 1935.
The modern motorcycle Grand Prix has been held there since 1989 (except for a short stint from 1991-96 when it moved to Eastern Creek), and the entire island becomes a motorcyclist's paradise at race times.
If you're partaking in any of the above motorcycle events, either as a rider or onlooker, then make sure you have sufficient motorbike insurance cover, and Swann Insurance has a range of options available for all kinds of riders. Get a quick quote today!