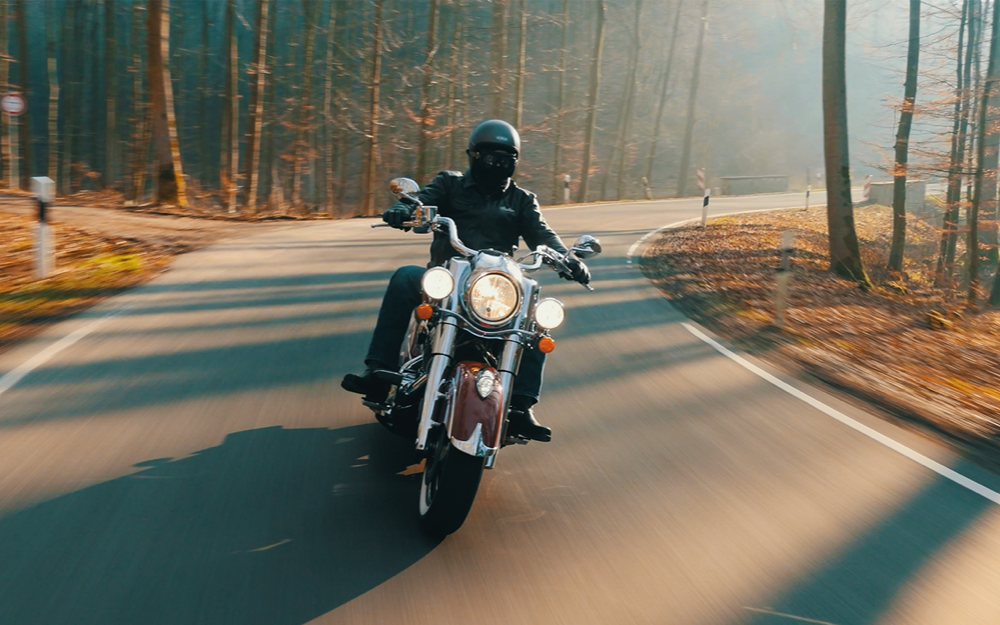 Wherever you are in Brisbane, you're close to some of the best motorcycle day trips in Australia. With hundreds of kilometres of pristine beaches and thousands of hectares of unspoilt rainforests and rolling hills and many charming towns, you'll never run out of places to explore outside Brisbane.
Tamborine Mountain
Only a short distance south of Brisbane and northwest of the Gold Coast, Tamborine Mountain is one of Queensland's most beautiful areas. There are many different roads leading to the mountain, so you have heaps of riding options. Once you're there, you can soar above the trees on the Tamborine Rainforest Skywalk, or stay closer to the ground and wander through the forest, where you could see lots of native wildlife. The townships of Tamborine North and Eagle Heights have many restaurant options, as well as wineries and even a brewery. If you're in the mood for some twists and turns, head down Tamborine Mountain Rd.
Lake Wivenhoe
A short ride northwest of Brisbane, Lake Wivenhoe supplies water for the nearby region. While that may not sound too exciting, the manmade lake offers some beautiful scenery, with roads taking you right to the water's edge and allowing you to circumnavigate the entire lake. If you get peckish, the nearby towns of Esk and Toogoolawah offer many choices. On the east side of the lake is the D'aguilar National Park, with some wonderful walks among the gorges and subtropical rainforest.
Toowoomba
No longer such a quaint country town, Toowoomba has not only increased in size but also in its offerings to visitors. Toowoomba has an interesting mix of natural beauty, such as the Japanese Garden, Queens Park Botanic Gardens and the Picnic Point Lookout, as well as the annual Toowoomba Carnival of Flowers, held each September. The town also has some wonderful architecture, such as the Art Deco Empire Theatre, and the Russell Street Historical Walk will show a multitude of well-preserved buildings in a range of styles. If you're after a bit more excitement, the Toowoomba Speedway hosts regular events for rev heads.
Goondiwindi
Straddling the border with NSW, Goondiwindi is a tranquil place whose name is derived from an Aboriginal word meaning "the resting place of birds". Established as a centre of agriculture, Goondiwindi may not have the thrills and spills of other locales, but it's the perfect place to sit by a river, enjoy a cold one, and relax for a few hours. The town has art galleries and museums (including a museum dedicated to tobacco), and lots of restaurants for any budget. There are several routes leading to Goondiwindi from Brisbane, so you have a variety of options if you want to change the scenery and try a different ride.
Sunshine Coast
As one of Queensland's most popular destinations, the Sunshine Coast is absolutely brimming with exciting activities, flawless beaches, and restaurants offering any cuisine imaginable. Pretty much everything here revolves around the beach, whether it's relaxing with a drink, spotting dolphins, or even canoeing on tranquil rivers. There are two main routes heading into the Sunshine Coast, or you can choose to go further inland through towns such as Dayboro, Woodford and Peachester, for a more picturesque ride.
Before you embark on your next day trip, make sure you have motorbike insurance. Swann offers a range of motorcycle insurance in Australia, including comprehensive and third party motorcycle insurance. If you're interested in our motorcycle protection options and would like a quick quote, click here.