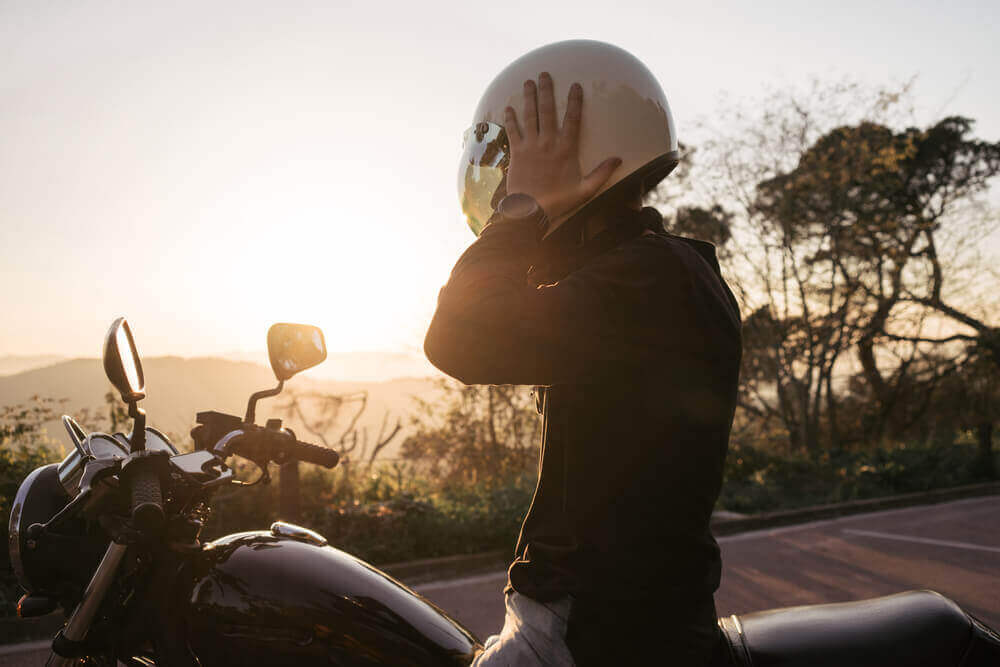 For almost as long as motorcycles have been around, humans have been wanting to test how far they can push them. Whenever someone establishes a world record, inevitably, someone else comes along and breaks it. Here are some of the records currently held related to motorcycles.
Fastest speed on a motorcycle
If you've watched 'The World's Fastest Indian' (and what motorcycle enthusiast hasn't?), you're no doubt familiar with the speed trials that happen at the Bonneville Salt Flats in Utah, USA. In 2010, American Rocky Robinson broke the land speed record when he rode his Top Oil Ack Attack streamlined motorcycle at an average of 605kph (376mph) over a distance of one kilometre. The video below will give you a food idea of just how incredibly fast that is.
https://www.youtube.com/watch?v=hfo1xcnLV7E
Longest ramp jump on a motorcycle
If you grew up in the early 1970s, you likely were entranced by Robert "Evel" Knievel and his many record-breaking motorcycle jumps. While Knievel's longest jump was 43 metres in 1967, this distance has since been more than doubled. Australian Robbie Maddison jumped a distance of 106.98m (351ft) on 29 March 2008, breaking his own record several times in the same night.
https://www.youtube.com/watch?v=oCFE1afbrbs
Highest air on a motorcycle
In what seemed to be a good year for breaking records, in 2008 motorcyclist Ronnie Renner achieved the highest air from a quarter pipe jump, reaching 35ft and 4 inches above the top of the jump; Red Bull stated that he reached 63ft, although that height is from the ground so it's technically not true.
https://www.youtube.com/watch?v=rTTib4o0tU4
Fastest wheelie on a motorcycle
Wheelies can be dangerous at the best of times, but what if you're travelling at over 300km/h? In 1999, Swede Patrik Fürstenhoff (aka Ghost Rider) achieved a speed of 191.3mph (307.87kph) while doing a wheelie, establishing a record which still has not been broken.
https://www.youtube.com/watch?v=xEYcgUf0rmE
Most people on a motorcycle
While technically they were standing on a platform attached to a motorcycle, getting 58 on a motorbike (while it's moving) and not crashing is still a pretty impressive feat. It was achieved by the ASC Tornadoes Motorcycle Team in India in 2017, managing to travel a distance of 1.2km.
https://www.youtube.com/watch?v=mNPthGaSRvM
Biggest motorcycle
If you've got time and money to burn, as well as the technical skills, you can build your own motorcycle. Italian Fabio Reggiani built a 16ft 8in (5.10m) tall motorbike in 2012, which can actually be ridden! It's 10m long and has a 5.7L V8 motor, and while it can't go very fast, it seems that size is more important in this case than speed.
https://www.youtube.com/watch?v=UOy7ndFWj9s
Smallest motorcycle
Now that you've seen the biggest motorcycle, you also need to see the smallest. Created by Swede Tom Wiberg in 2003, the 80mm-tall bike weighs only 1.1kg and can reach a top speed of 2kmh (1.24mph), and is powered by 0.22kW (0.3hp) engine.
https://www.youtube.com/watch?v=jdba_SXZFr8
Longest time balancing a motorcycle on one's head
This is a bit of a weird one, but it's a record nonetheless. In 2015, Gerard Jessie from the Philippines balanced a motorcycle on his head for 14.93 seconds. As you do.
https://recordsetter.com/world-record/balancing-motorcycle-head/41343
If you are also trying to make a world record on motorcycles, make sure you have the right motorbike insurance to cover you and your bike. We at Swann Insurance provides the different type of motorbike insurance quotes in Australia.