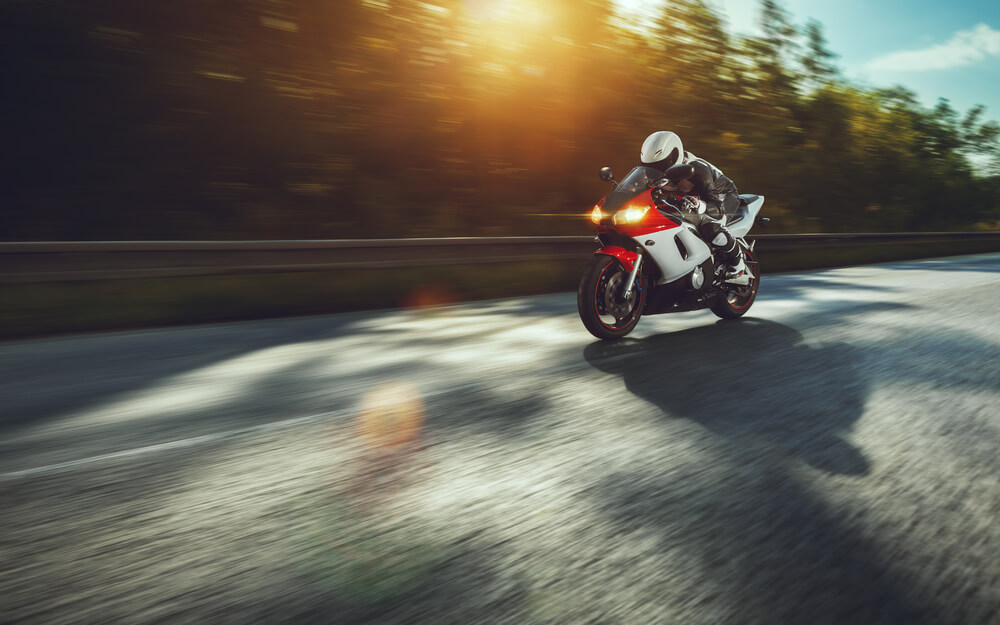 Motorcyclists know that there's no better feeling than hitting the road and exploring all the countryside has to offer. Melbourne not only has an abundance of picturesque scenery within its suburban boundaries, it's also one of the most ideally located places from which to take a day trip. Here are seven road trip ideas that you can complete in one day, but give you memories for a lifetime.
Great Ocean Road
Without a doubt, the Great Ocean Road is one of Victoria's most popular destinations, seeing almost 250,000 visitors in 2019.
The winding roads, natural rock formations such as the Twelve Apostles, and pristine beaches are an incredible drawcard for overseas and domestic tourists alike, coupled with towering forests and rolling hills further inland.
All manner of café, restaurant and winery/brewery/distillery options are available along the way, giving you many excuses to stop and sample local delights.
Motorcyclists are particularly drawn to the Great Ocean Road due to the road itself, which hugs the meandering coastline, offering heaps of opportunities to stop and drink in the beautiful landscapes. Not surprisingly, many day-trippers decide to spend more than a day here, with excellent accommodation options abound.
Grampians
The Grampians are an ideal place for hiking in ancient sandstone mountains, spotting native wildlife, and exploring towns dating to Victoria's gold rush in the mid-1800s.
Like many regions in Victoria, the Grampians are home to exceptional wineries making cool-climate shiraz and pinot noir, as well as several breweries/distilleries, and many great restaurants.
A popular route with travellers is the Grampians Way, a 285km series of roads circumnavigating the Grampians National Park and taking you through charming villages such as Halls Gap and Dunkeld, from where you can hike into the park.
You can also travel along the Grampians Tourist Road, taking you past lookouts, lakes, waterfalls and kilometres of delightful scenery.
Yarra Valley
The Yarra Valley is renowned as one of Australia's great wine regions, although its appeal extends far beyond the grapevine, as it's one of the best scenic drives near Melbourne.
If you like cheese, chocolate, baked goods, fruit or highly rated restaurants, you'll be spoilt for choice. There are also a growing number of breweries and distilleries open to the public, and a range of activities to get your pulse racing, such as paintball, skydiving and hiking.
Travelling east through Healesville will bring you to the Black Spur, an area beloved by motorcyclists due to its mix of forest terrain and constant twists and turns, which are popular with many tourists. Once you reach Narbethong, you can then head along Acheron Way for even more dramatic countryside and weaving roads, bringing you to Warburton and the banks of the unspoilt Yarra River.
Phillip Island
Phillip Island is well known for its penguins, but to motorcyclists it's the home of the Australian Motorcycle Grand Prix, which has been held on the island since 1989.
The Penguin Parade saw almost 750,000 visitors in 2017-18, and the aligned visitor centre has recently seen a massive redevelopment, offering a range of activities focused on the marine environment. If you want to explore the water, ecoboat adventures can take you to Seal Rocks, home to Australia's largest fur seal colony.
Cuisine-wise, Phillip Island is a great place to source fresh fish and chips, superb meals at its many restaurants, beer from local breweries, or even wine and chocolate.
Gippsland
East of Phillip Island is the incredibly varied landscape of South and East Gippsland, which is as huge as it is captivating.
Here you'll find an assortment of wineries, breweries, distilleries, restaurants and cafés, as well as art galleries, beaches, historic towns and bushwalking routes.
As the region spans over 40,000km2, there's an awful lot to explore, taking you from the foothills of the Great Dividing Range to the wilderness of Wilsons Promontory and the seemingly never-ending Ninety Mile Beach.
Your road-trip options are therefore immense, though you may want to do the region justice and spend a few days there.
Mornington Peninsula
Mornington Peninsula is the kind of place you visit in order to relax, unwind and just enjoy life.
The peninsula is renowned for its wineries, dairies and beaches, and is only a very short distance away from Melbourne, though you can feel like you're in the middle of nowhere.
You can head to the Peninsula Hot Springs and while away a few hours there, or head up to Arthurs Seat and hop on the Eagle, a gondola lift giving unrivalled views of the countryside. If you're a bit of a history fan, Fort Nepean is a former defence facility now open to the public, with tunnels, gun emplacements and bunkers to explore.
Around Port Phillip Bay
After you've explored the Mornington Peninsula, you could head back along a familiar path, or you could instead hop over the bay and continue back through the Bellarine Peninsula and Geelong.
Heading to Sorrento, you can catch the ferry over to Queenscliff, from where you can explore wineries, beaches and the increasingly cosmopolitan Geelong, with its many hip café's, bars and restaurants.
Melbourne is only an hour away up the freeway, or you could head to the backroads through places such as Anakie (where some scenes from 'Mad Max' were filmed) and the untouched You Yangs Regional Park.
Interested in Swann Insurance Motorcycle cover? Get a quick quote online now, or contact us on 13RIDE and chat with one of our friendly team members.